Queensland Term Abroad
North Stradbroke Island
Pictures are arranged chronologically. You can use the "next pics" and "prev pics" links at the top of each page to move sequentially from page to page, or you can go straight to individual pages using the handy index. Feel free to email if you have questions: d.kendrick@uq.edu.au or nca@uq.edu.au . Thanks for looking.

Click here to go straight to pictures.
or
Click on the date beside each picture below to go to the page or pages for that day.
Stradbroke Island I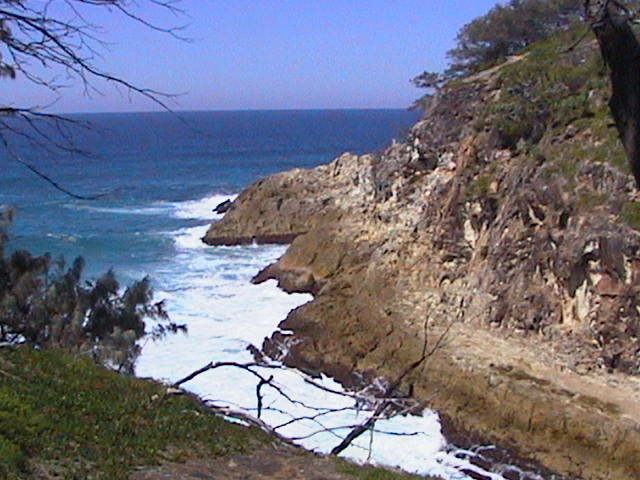 6 September
Ferry and Point Lookout — This day found us getting up early so we wouldn't miss the ferry. Dr. Ian Tibbetts, our marine biology professor, met us at the ferry terminal in Cleveland, where the bus drove onto the boat for the 1 hour crossing. Once on the island we dropped our gear at UQ's fabulous Moreton Bay Research Station (MBRS) facility in Dunwich and drove over to the east or Pacific-facing shore of this giant sand island. We walked around the rocks at Point Lookout amid the crashing, blue waters of the pacific. Beautiful.
Stradbroke Island II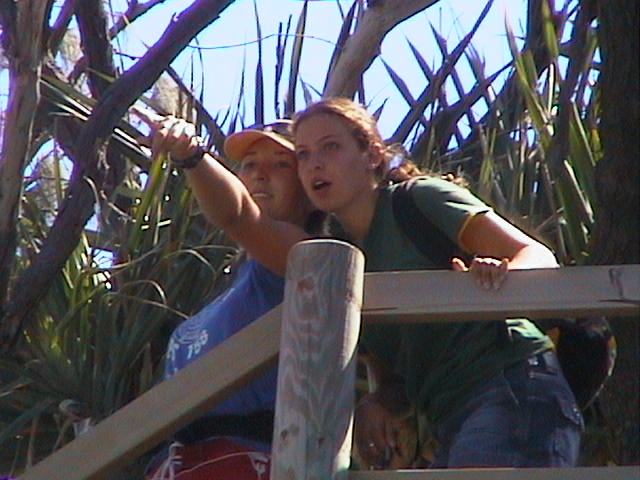 6 September, cont.
Point Lookout and the beach — A few of us were lucky enough to see some sea turtles bobbing in the swell within the gorge. Others spotted some dolphins just off the headlands (sorry, didn't get any pictures myself). We left Point Lookout and walked around the next headland along the beach. Ian showed us how to bait and catch bloodworms, as well as trained us to see the differences between closely adjacent, but environmentally quite different, environments.
Stradbroke Island III
7 September
Invertebrate Laboratory — After an introductory lecture covering the enormous diversity of marine life, we adjourned to the wet lab for some hands-on study of the invertebrates commonly found around the marine station. Students were given trays of unidentified organisms and worked together to figure out what they were.
Stradbroke Island IV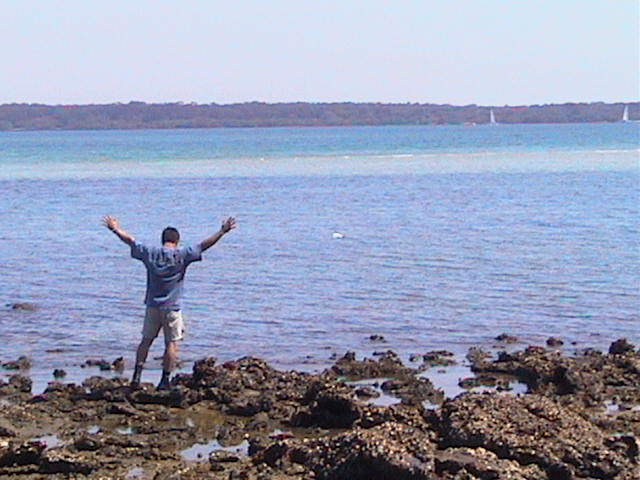 7 September, cont.
Rocky Intertidal — We left the lab for a walk on the rocky intertidal shore near the station. Ian showed us the diversity of gastropods living on and among the rocks; we then spent some time searching out the other critters we could find. Among other things, we found a sea—star and a cuttlefish.
Stradbroke Island V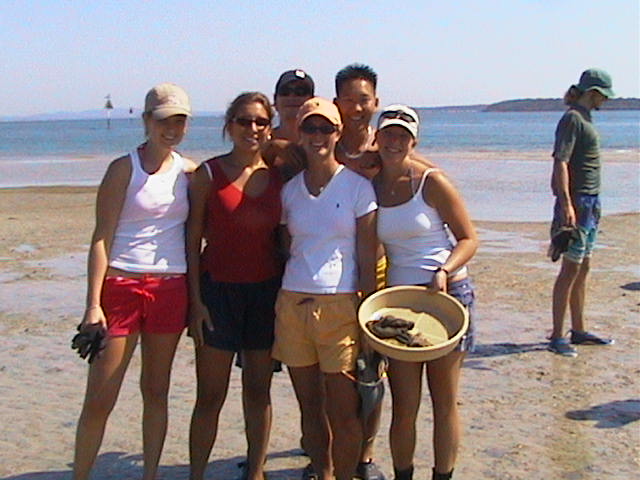 7 September, cont.
Sand & Mud Flats — Sand and mud flats lie adjacent the rocky shores. We moved over these flats, sending platoons of soldier crabs scurrying. We also saw a variety of sponges, hydroids, anemones, worms, mollusks, and, best of all, a comatulid crinoid! Hard to believe, I know, but there it was in just 10 cm of water.