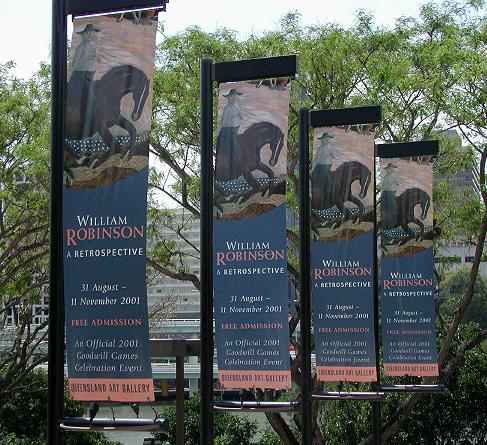 A visit to the Queensland Art Gallery to see works of both early and modern Australian painters. The featured exhibit was a William Robinson retrospective. Robinson, a local Queensland artist is one of Australia's most respected contemporary landscape artists.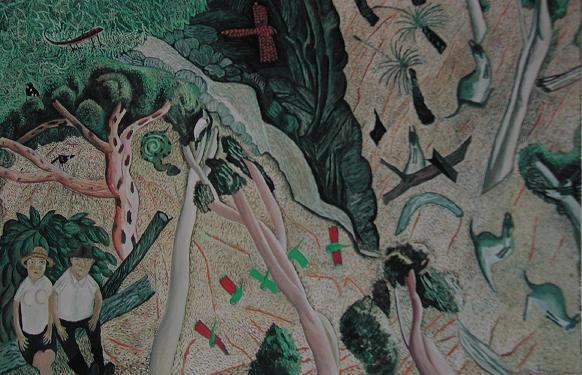 William Robinson
Australia b. 1936
"William and Shirley, flora and fauna" 1985
Oil on canvas
126 x 187 cm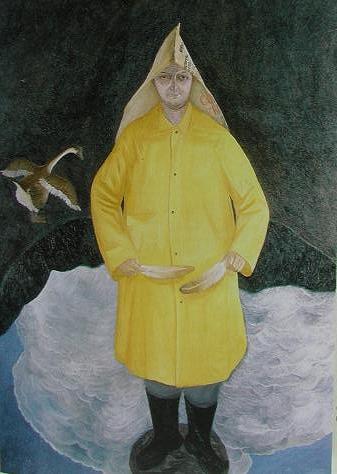 William Robinson
Australia b. 1936
"Self portrait with goose feathers" 1989
Oil on canvas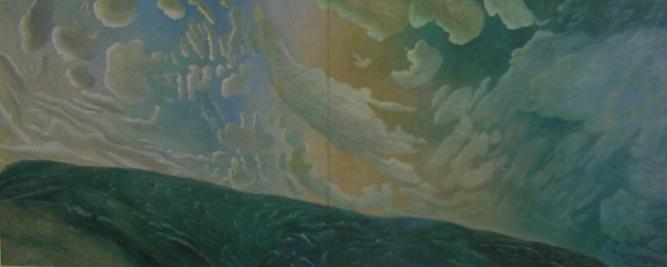 William Robinson
Australia b. 1936
"Dark tide, Bogangar" 1994
Oil on canvas
Diptych 185 x 445 cm (overall)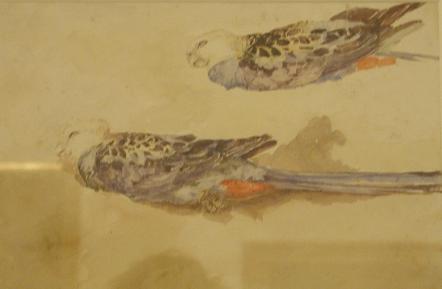 Two watercolors that I enjoyed: A pale-headed rosella.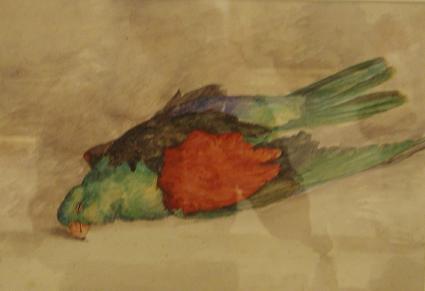 A lorikeet.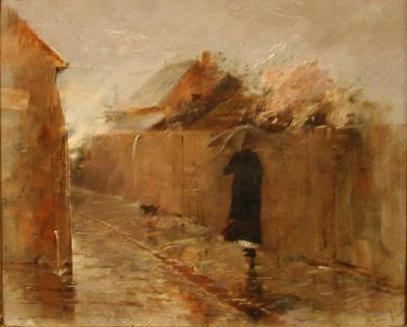 This painting is one in the so-called "Heidelberg school". These paintings were mainly plein air works, usually completed in one session. (Heidelberg is near Melbourne). You may wish to compare this movement to our own "Hudson River School."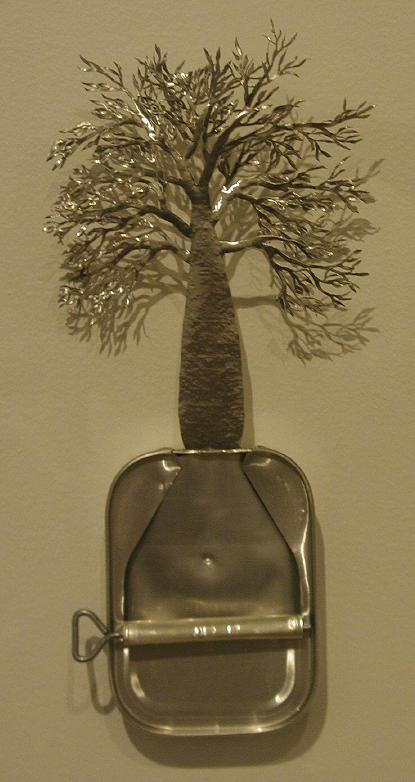 A contemporary Australian sculpture made using a sardine tin.



---
Hobart & William Smith Colleges and Union College
Partnership for Global Education: Queensland Term 2001
---