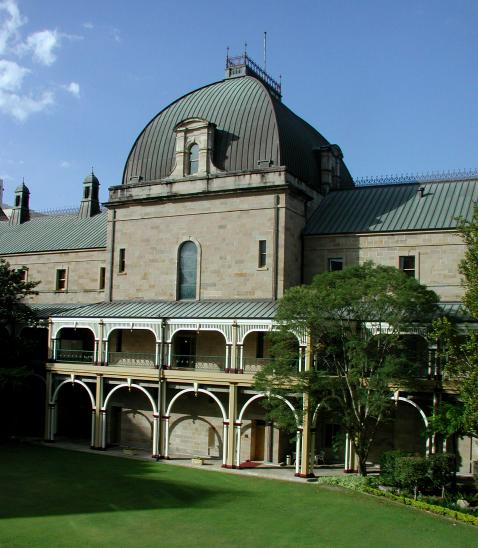 PARLIAMENT. Queensland's first Parliament met on 22 May 1860 in former convict barracks in Brisbane. The current Parliament House on George Street shown here was officially opened on 4 August 1868. The curved dome of the roof, almost 32 meters high, forms an impressive silhouette of colonial times in modern Brisbane. .

Dr. David Watson, Liberal Party MP in Queensland, discussed the structure of the Australian Federal Government and the Queensland State Government, and Australia's preferential election process at Parliament House. This should prove helpful in understanding the upcoming federal elections which are likely to be called in November.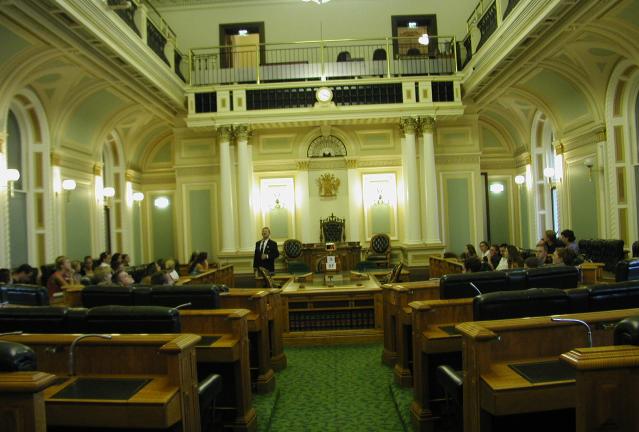 In the Legislative Assembly (House of Representatives) at the Queensland Parliament Building in Brisbane. The Assembly has 89 members, one for each electorate in the state. A general election must be held every three years.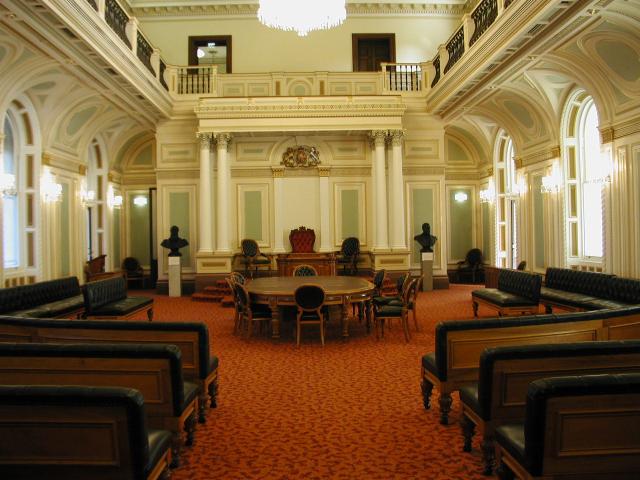 The Legislative Council (Upper House) at the Queensland Parliament. The Council was abolished ion 23 March 1922, when the acting Governor, on the advice of the Premier, appointed enough politcallly sympathetic Legislative Councillors for the body to vote itself out of existence. Queensland became (and still is) the only unicameral Parliament in Australia.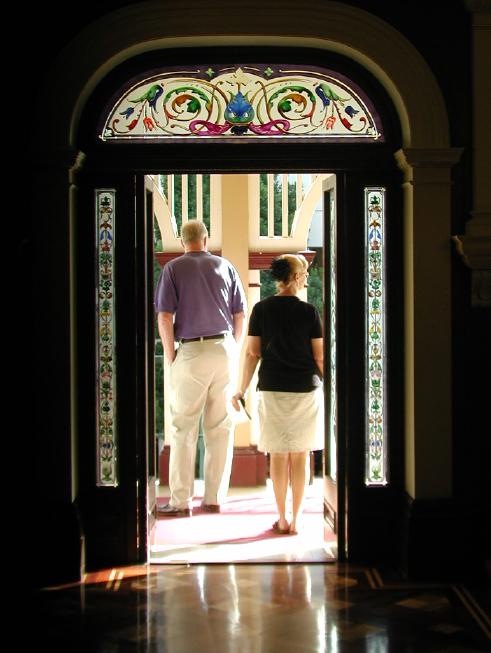 On the veranda at the Parliament Building.



---
Hobart & William Smith Colleges and Union College
Partnership for Global Education: Queensland Term 2001
---