---
| | |
| --- | --- |
| 2001 QUEENSLAND TERM POSTCARDS LADY ELLIOT ISLAND FLORA AND FAUNA: OCTOBER 1 TO 5 | INDEX | PREV | NEXT |
---
PHYLUM: ECHINOMDERMATA
CLASS: ECHINOIDEA (SEA URCHINS)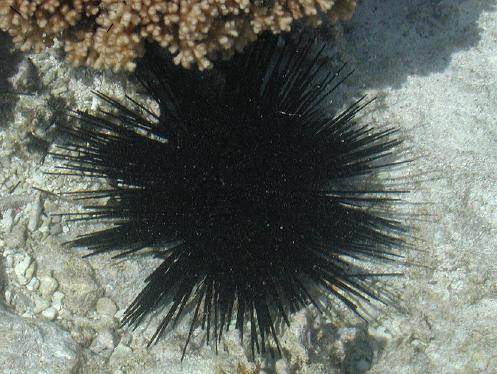 Diadema savignyi"Sea Urchin"
Diameter to more than 8 cm.



"Decorator Urchin"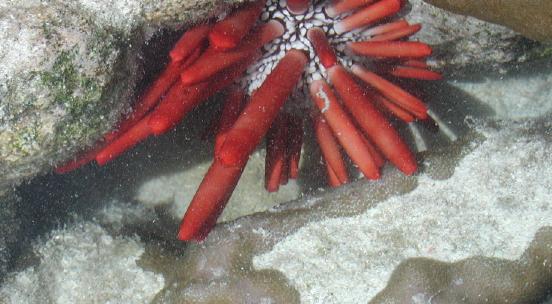 Heterocentrotus mammillatus "Slate Pencil Urchin"
Diameter to 5 cm.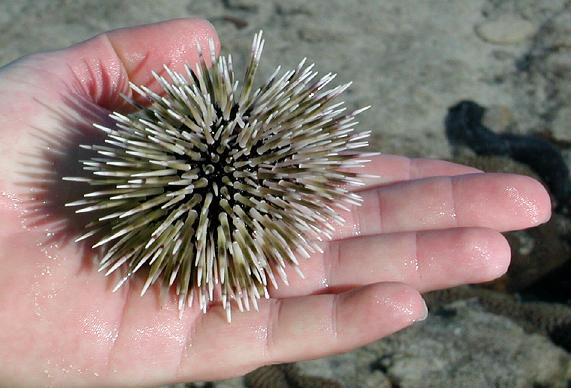 Echinometra mathaei "White-tipped Urchin"
Diameter to more than 8 cm.



CLASS: HOLOTHUROIDEA (SEA CUCUMMBERS, TREPANG) Holothuria nobilis "Teatfish"
Length often to more than 30 cm.


Left: Holothuria atra "Blackfish"
Length to 25-30 cm.
Right: Stichopus chloronotus
Length to 20 cm.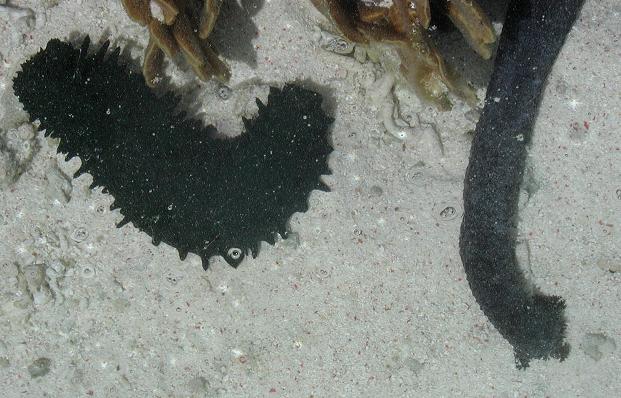 Left: Stichopus chloronotus
Length to 20 cm.
Right: Holothuria leucospilota "Lollyfish"
Length to 50 cm.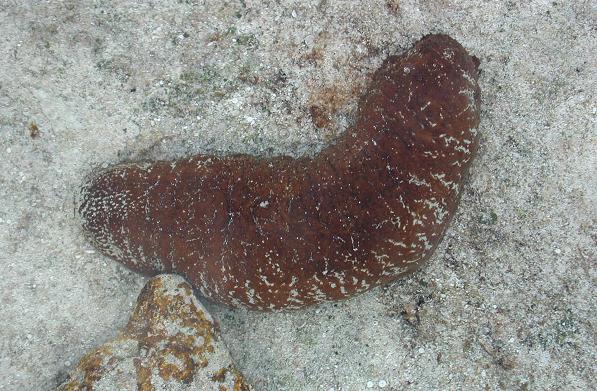 Bohadschia paradoxa??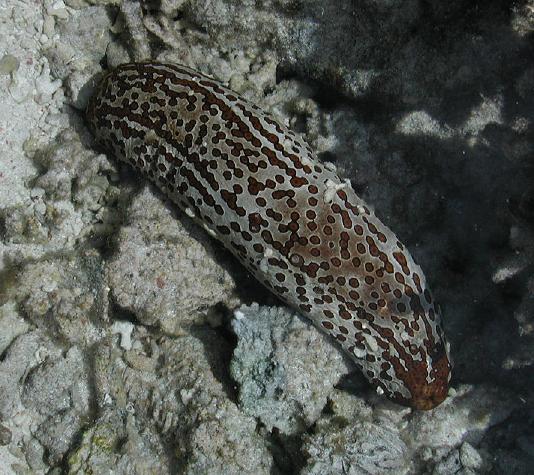 Bohadschia argus "Leopard Sea Cucumber"
Length to 30 cm.



CLASS: ASTEROIDA (SEA STARS)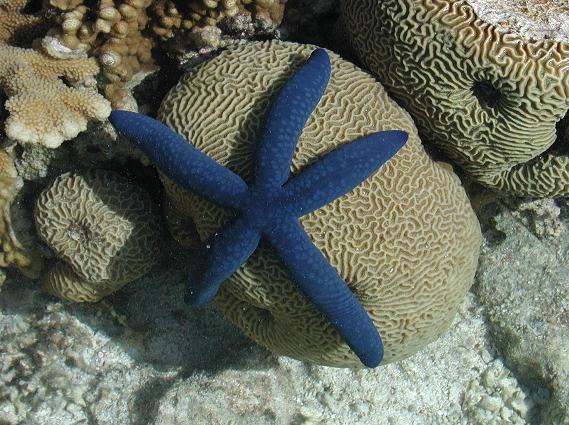 Linckia laevigata "Blue Seastar"
Diameter to 30 cm.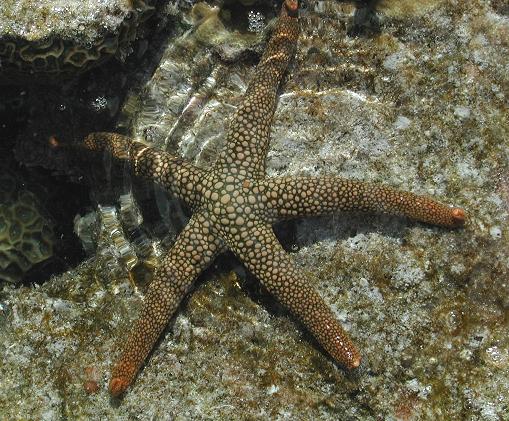 Nardoa novacaledoniae "Mustard Seastar"
Diameter to 15 cm.



CLASS: OPHIUROIDEA (BRITTLESTARS)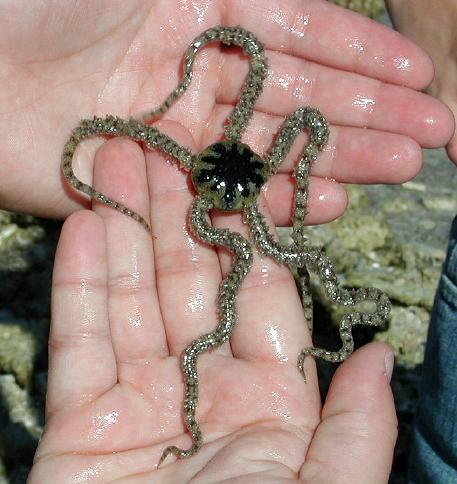 PHYLUM: MOLLUSCA
CLASS: POLYPLACOPHORA (CHITONS)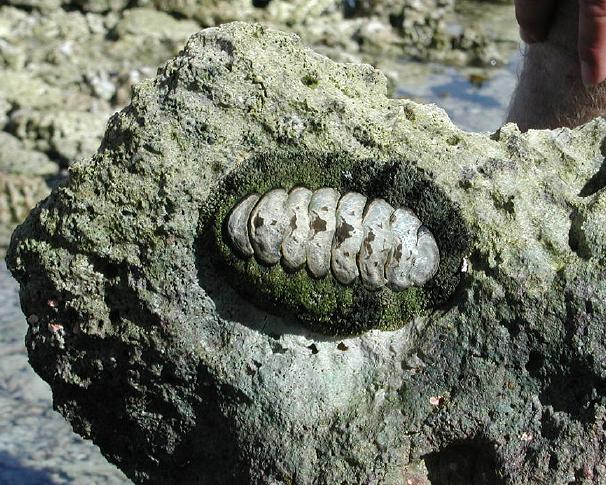 CLASS: GASTROPODA (SNAILS)
SUBCLASS: PROSOBRANCHIA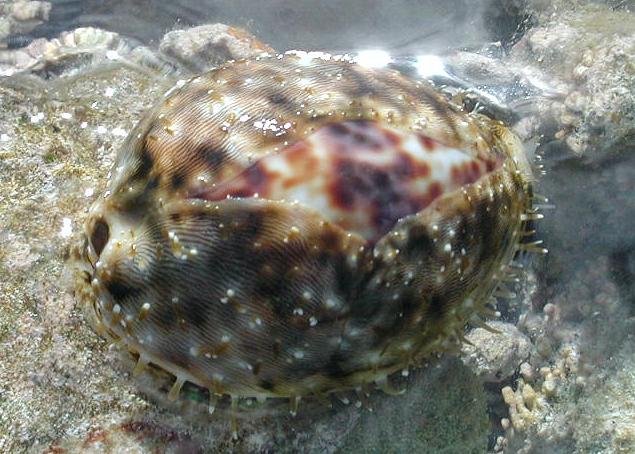 Cypraeidae (Cowries)

Species: Cypraea tigris "Tiger Cowrie"

With mantle extended.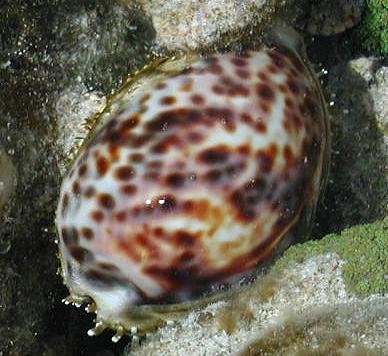 Species: Cypraea tigris "Tiger Cowrie"
With mantle retracted.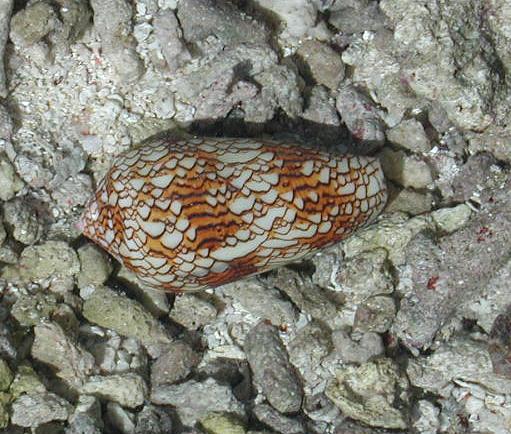 Conidae (Cone Shells)
Species: Conus textile "Textile Cone"
Highly venomous.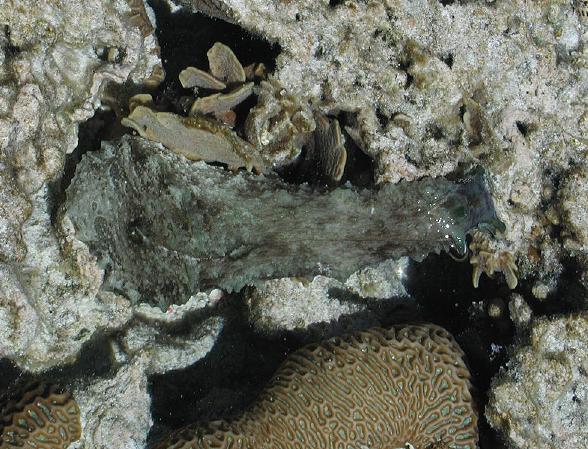 "Sea Hare"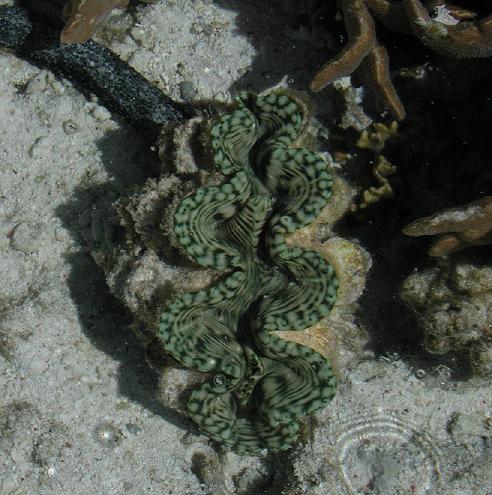 Tridacna sp. "Giant Clam"



ORDER: SCLERACTINA (STONY CORALS)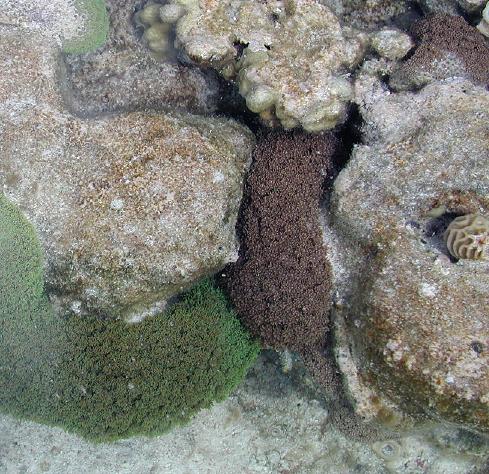 Goniopora sp. "Day Coral"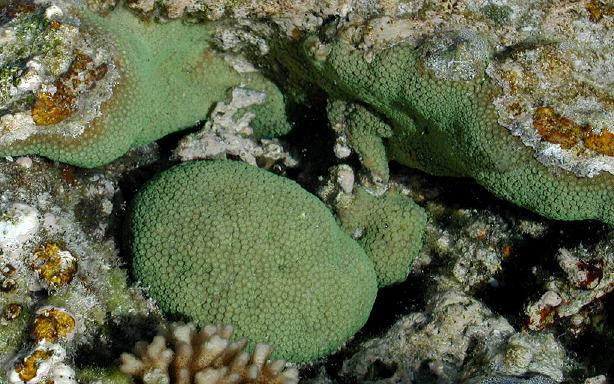 Porites sp.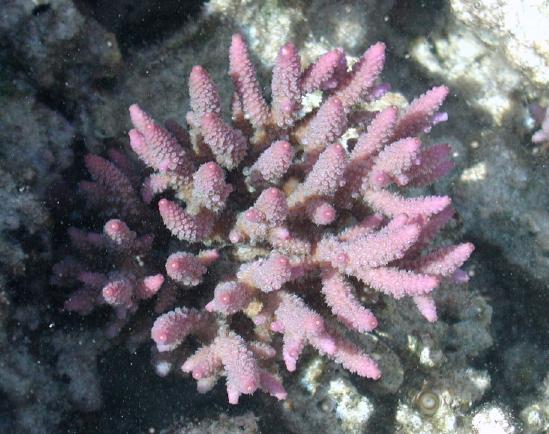 Acropora sp. "Branching Coral"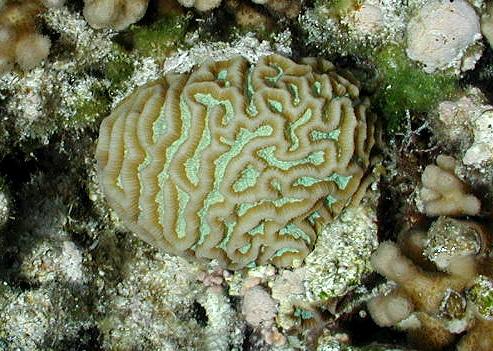 Favites sp. "Brain Coral"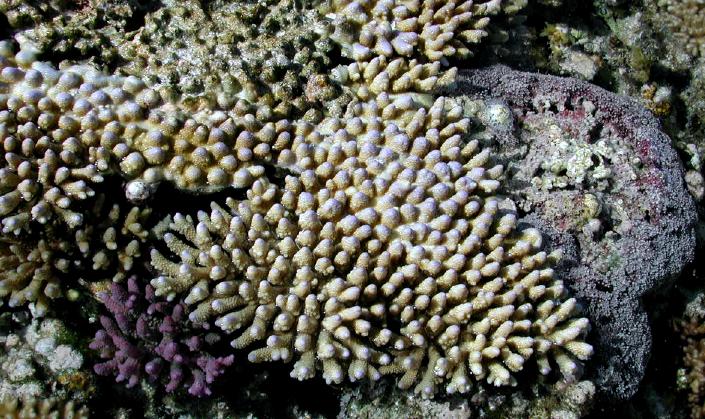 Acropora sp. "Branching Coral"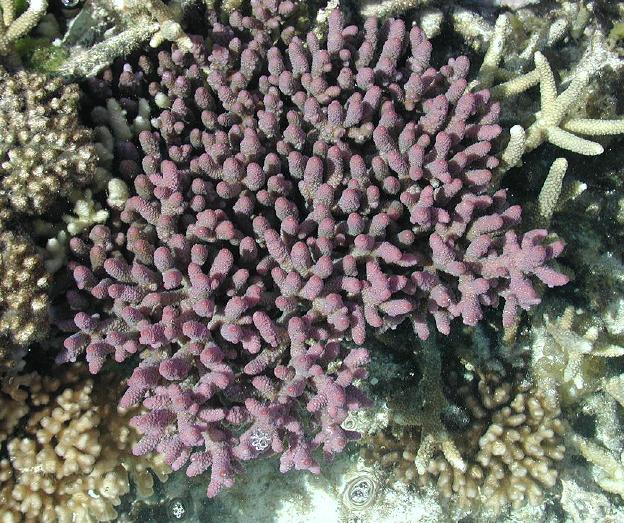 Acropora sp. "Branching Coral"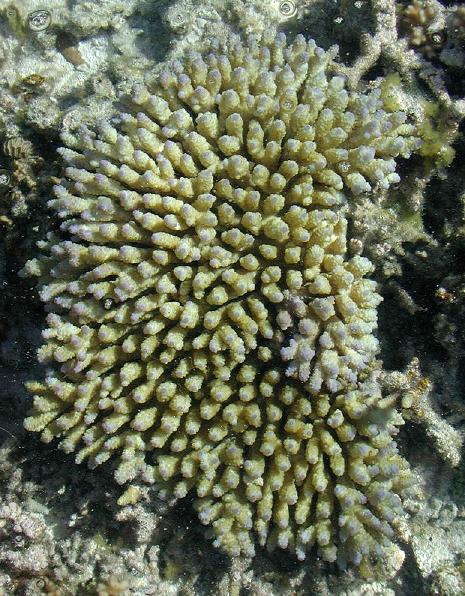 Acropora sp. "Branching Coral"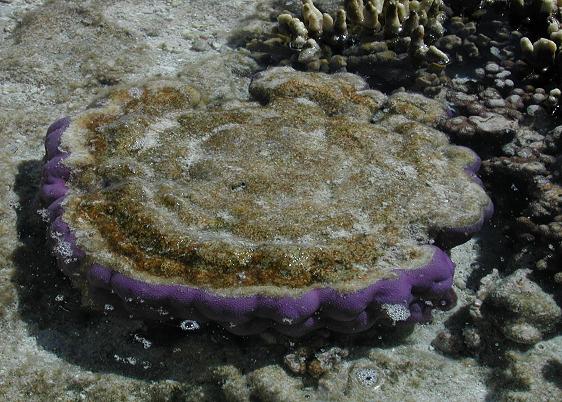 Porites sp.



PHYLUM: CHORDATA
CLASS: CHONDRICHTHYES (CARTILAGINOUS FISHES)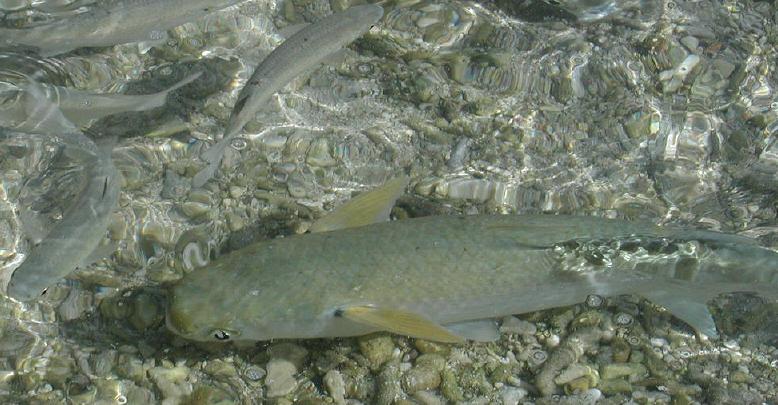 Family: Mugilidae
Mugil cephalus "Sea Mullet"
Length to 79 cm.



CLASS: REPTILIA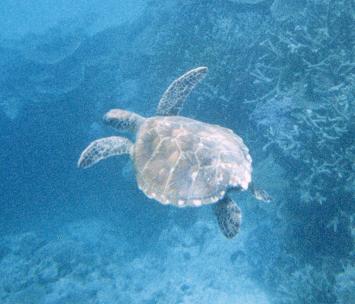 Order: Testudines
Chelonia mydas "Green Turtle"

Carapace: 40 to 120 cm and highly domed. Green turtles are relatively common. They feed on seagrass and algae and breed in rookeries including Lady Elliot Island. They are more common at Heron Island where this photo was taken.




CLASS: AVES (BIRDS)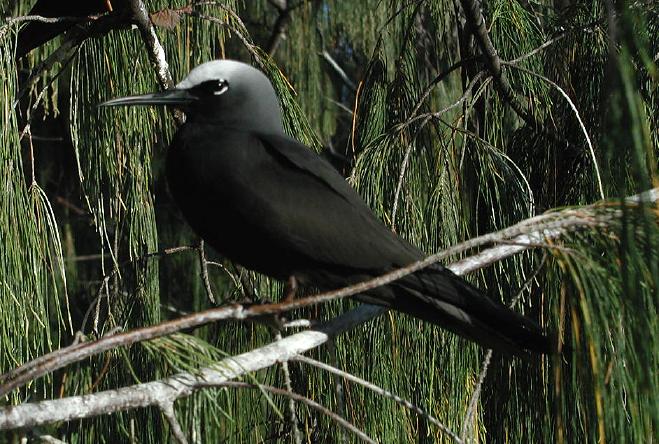 Family: Laridae
Anous minutus "White-capped Noddy" or "Black Noddy"

33--36 cm. The white-capped noddy is one of the world's most numerous species as anyone who has visited Lady Elliot can attest. The nest is a platform of leaves on a branch of a Pisonia or Pandanus tree. A clutch usually consists of a single egg. Their diet consists of anchovies, hardyheads, squid, and krill and the they may hunt in flocks containing up to 3000 birds.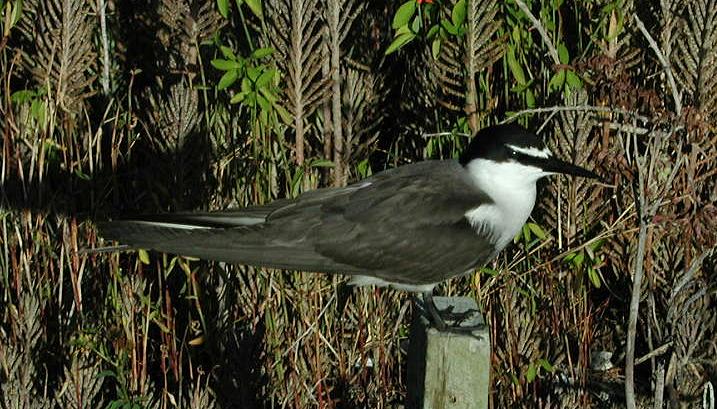 Sterna anathetus "Bridled Tern"
42 cm. A brawn-backed tern with white forehead extending as a line over the eye. It has a black bill and black legs.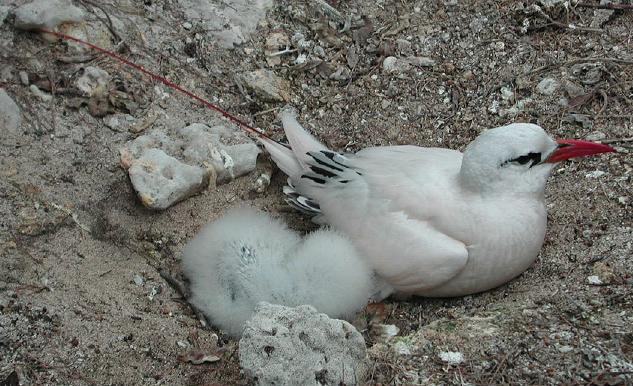 Phaethon rubricauda "Red-tailed Tropic Bird"
86 cm. Large whitish/pinkish seabird with a long red tail, short legs, and a bright red beak. Lady Elliot is a breeding ground for the endangered red-tailed tropic bird. Females usually produce a clutch of one egg (rarely two) which are incubated by both parents for about 40 days. Young are fed with fish from their parents' bills for a period of two to three months. In recent years, only one or two pairs have nested on LEI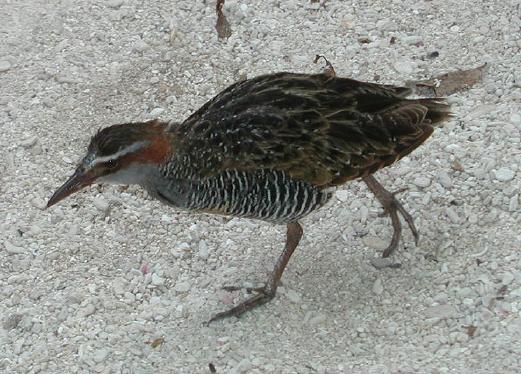 Rallus philippensis "Buff-Banded Rail"
31 cm. Common rail with a short orange bill, with heavily barred plummage broken by a buff grey chest. Commonly found on the ground and rarely flies.
KINGDOM PLANTAE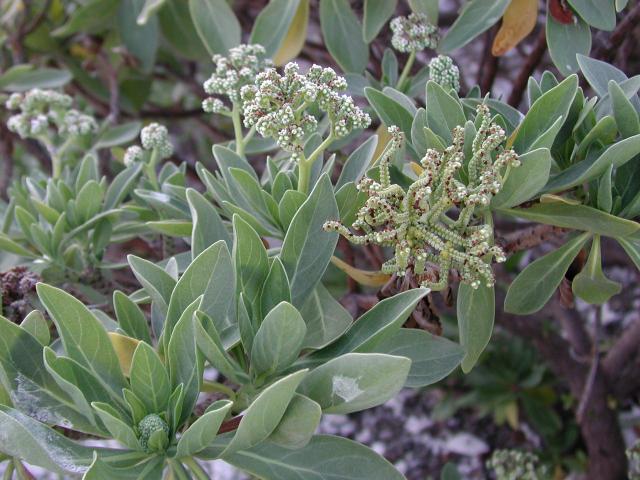 Family: Boraginaceae
Argusia argentea "Octopus Bush"

Octoous bush has rigid, silver-hairy leaves and is a common shrubs bordering the beach. The small white flowers, the two sexes are on different plants, are on radiating branches with vaguely octopus-like coiled tips.




---
Hobart & William Smith Colleges and Union College
Partnership for Global Education: Queensland Term 2001
---