Research
Publications
Books
Carnap, Tarski, and Quine at Harvard: Conversations on Logic, Mathematics and Science
(2013) Open Court Press (in its Full Circle series).

Free Logic: A Generalization
In the Cambridge Elements: Philosophy and Logic Series, Armour-Garb and Kroon, editors.
Cambridge University Press. In preparation.

The Collected Works of Rudolf Carnap, Vol. 7: Studies in Semantics.
Co-edited with Steve Awodey.
Under contract with Oxford University Press.
Articles and Chapters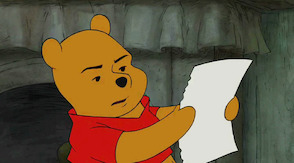 Book Reviews, etc.
Presentations
"Taking Instrumentalism (More) Literally"
Reviving Instrumentalism in Philosophy of Science, Durham University, July 2019

"Confusion as a Scientific Defect"
Understanding Defectiveness in the Sciences, UNAM, June 2019

"Multiply-Signifying Names in Ordinary Language" (with James Beebe)
Society for Exact Philosophy (SEP), May 2018

"The Ontogeny of Quine's Ontology: Nominalism, Pythagoreanism, Platonism"
- Glasgow-Nottingham International Conference on Quine, December 2015
- Society for History of Philosophy of Science (HOPOS), June 2016
- Society for the Study of the History of Analytic Philosophy (SSHAP), June 2018

"How to be a Historically Motivated Anti-Realist"
- Congress for Logic, Methodology, and Philosophy of Science (CLMPS), August 2015
- Pittsburgh Center for Philosophy of Science, February 2017
- Philosophy of Science Association (PSA) Biannual meeting, November 2018

Author Meets Critics: Carnap, Tarski, and Quine at Harvard
American Philosophical Association (APA), Pacific Division, April 2015

"Logics for Confused or Ambiguous Terms: Motivations, Model Theory, Proof Theory"
Buffalo Logic Colloquium, February 2015

"Should a Historically Motivated Anti-Realist be a Stanfordite?"
Philosophy of Science Association (PSA) Biannual Meeting, November 2014

"Make New Inductions, but Keep the Old"
Science: The Real Thing? conference, Lingnan University, Hong Kong, May 2014

"Carnap's Semantic Project: What Was It? Why Did So Many People Hate It?"
Society for History of Philosophy of Science (HOPOS), July 2014

"The Beginnings of 'Analytic Philosophy' as an Actor's Category"
- Periodization, Relevance, and Method in the History of Analytic Philosophy Workshop, April 2015
- Innovations in the History of Analytic Philosophy Conference, January 2015
- SUNY Albany Philosophy Department Colloquium, November 2012
- Society for the Study of the History of Analytic Philosophy (SSHAP), May 2012

"Unacceptable Explanations in the Biological Sciences"
International Society for the History, Philosophy, and Social Studies of Biology (ISHPSSB), July 2009

"The Limits of Scientific Explanation and the No Miracles Argument for Realism"
Philosophy of Science Association Biannual Meeting, November 2008

"From the Pessimistic Induction to Semantic Anti-Realism"
- University of Utah Colloquium, September 2008
- University of California, San Diego Colloquium, May 2008

"How Did Quine Get from 'Truth by Convention' to 'Two Dogmas of Empiricism'?"
Seventh Congress of the Society for History of Philosophy of Science (HOPOS), June 2008

"Too Much Reference: Semantics for Multiply-Signifying Terms"
American Philosophical Association, Eastern Division Meeting, 2005
Commentaries
Comments on Bradford Skow, "Explanations, Why-Questions, Reasons, and Causes"
Creighton Club (the New York State Philosophical Association), October 2014

Comments on Brad Wray, "Success and Truth in the Realism/ Anti-Realism Debate"
The Creighton Club (the New York State Philosophical Association), November 2010

Comments on Barry Ward, "Taking the Ravens Paradox with a Grain of Salt"
American Philosophical Association, Pacific Division Meeting, 2007 | MS Word