Seneca Lake Landuse, Watershed & Subwatershed Map.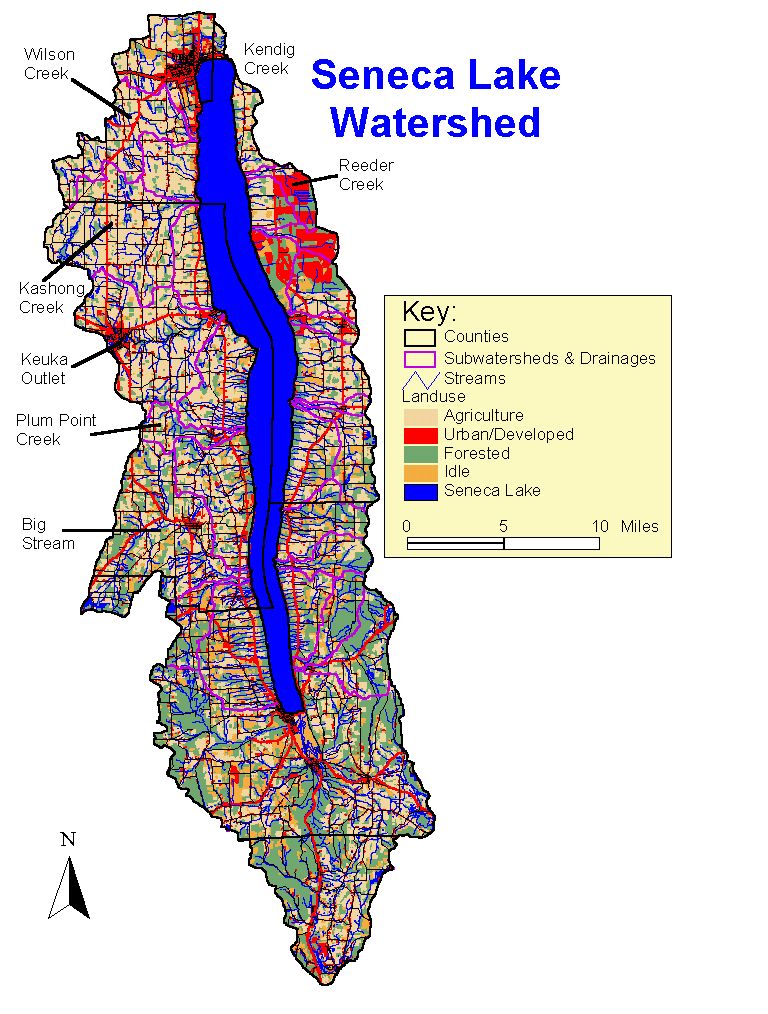 ---
Last Updated on 1/25/01
By John D. Halfman, Dept. of Geoscience
This research was supported by a grant from the NE Regional EPA Office (NE 99-2890-98-0) and a grant from the National Science Foundation (DUE-99 50544) to John D. Halfman. Additional funds were provided by Hobart & William Smith Colleges, the New York Department of State and the John Ben Snow Foundation.
---
One purpose of this site is to provide Science-On-Seneca teachers a handy reference for the "geochemical stories" at Seneca Lake. Feel free to contact John D. Halfman, Professor of Limnology, Hydrogeology & Environmental Geology, Hobart and William Smith Colleges or look at his web site for information on Seneca Lake.