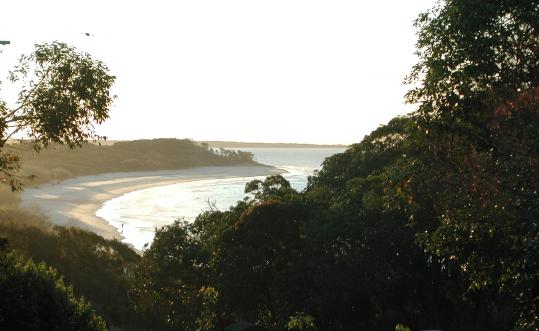 NORTH STRADBROKE ISLAND DAY 1: The first extended (6 day) field trip was to North Stradbroke Island. The island, located in Moreton Bay, is a 45 minute drive and a 1 hour ferry ride from the University of Queensland in Brisbane.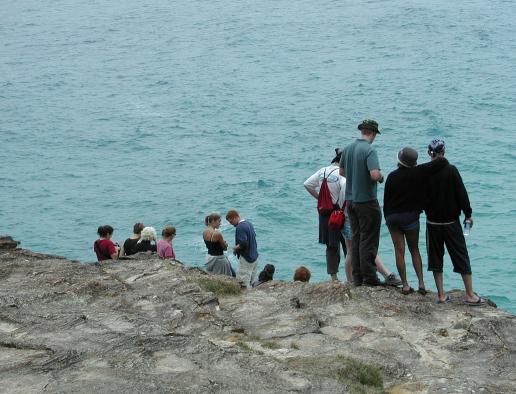 POINT LOOKOUT: A walk around the headlands at the northern end of the island at Point Lookout for a quick view of....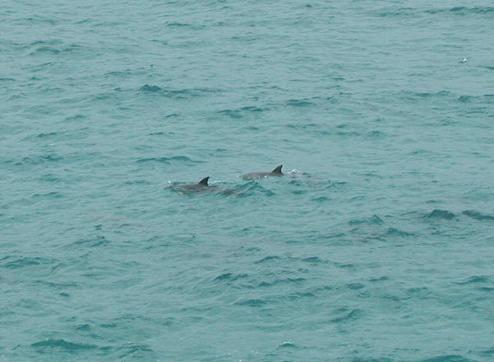 ....bottlenose dolphins, humpback whales, and green turtles.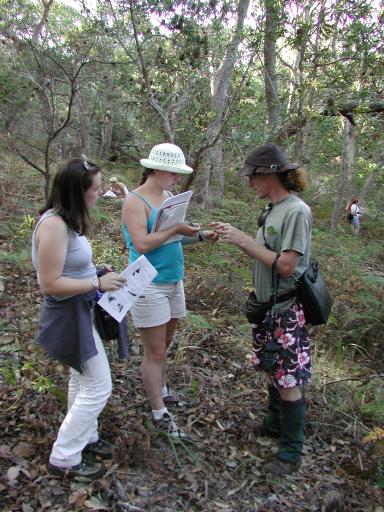 Mike Pole identifies forest vegetation with students at a "middle age dune" located at Point Lookout, about 0.5 km from where the first photo above was taken.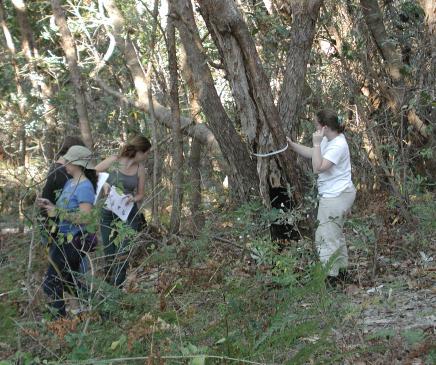 POINT LOOKOUT: As in Geneva, students conducted surveys of the vegetation at this location and determined species-area relations.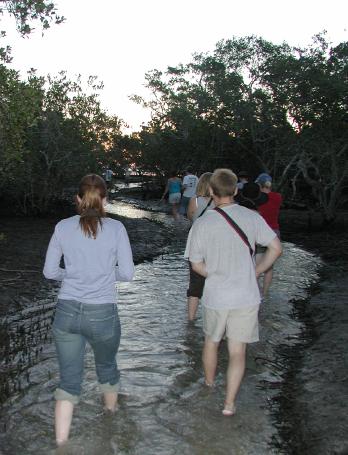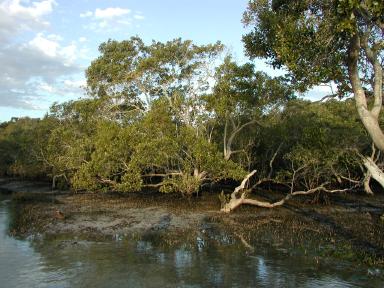 MYORA SPRINGS: The day ended with a quick dash down Myora Springs (left), a site important to the Aboriginal people of the island.
MANGROVES: The mangroves (above) at the mouth of the spring are an important factor in the the ecology of this section of Moreton Bay. The photos below show two of the three species present at Myora.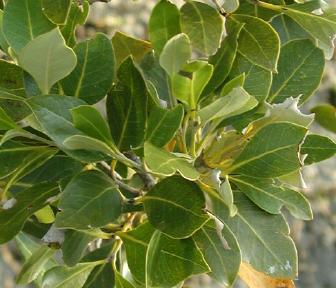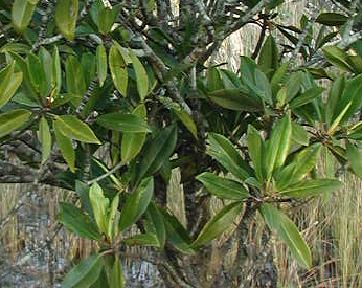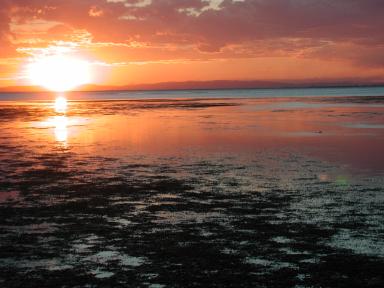 MYORA SPRINGS: The day ended with a view of the sunset from the intertidal flat at Myora.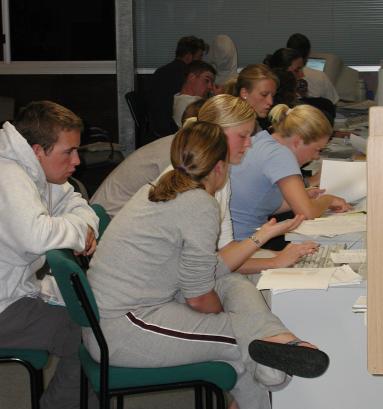 PREP: After dinner, students prepared for the group presentations in the Conservation Biology course that would take place over the next three days.
---
Hobart & William Smith Colleges and Union College
Partnership for Global Education: Queensland Term 2001
---