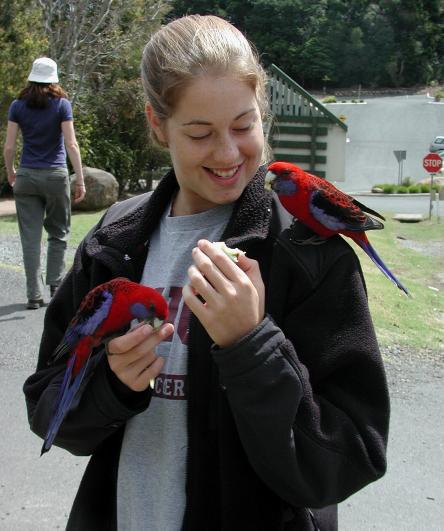 LAMINGTON NATIONAL PARK DAY 5: The last half-day at the park was spent on informal walks and activities.
A few more birds to feed and see including Crimson Rosellas and Meliphaga lewinii, "Lewin's Honeyeater."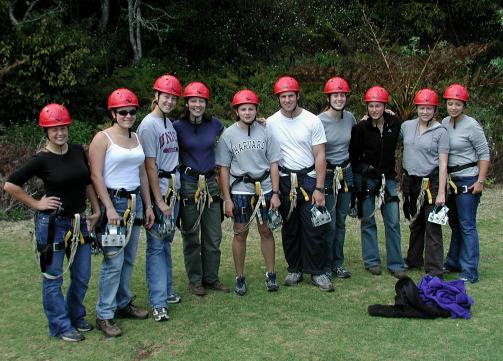 Mountain climbing?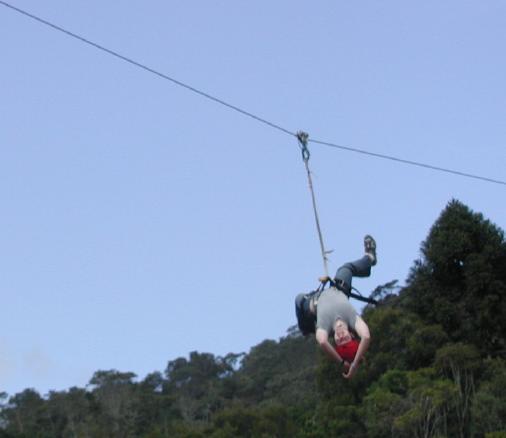 No, just "Flying Foxes" along a zip line.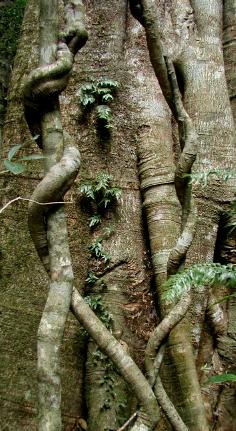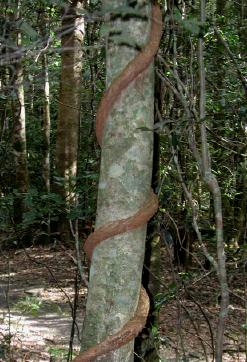 Do all the vines twine around trees in a counterclockwise fashion? Most seemed to.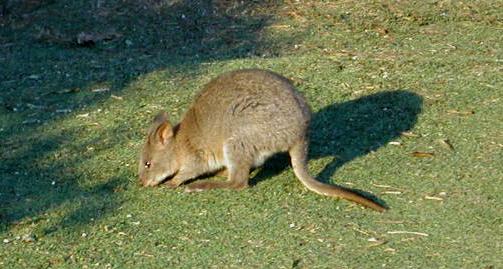 Thylogale thetis, "Red-necked Pademelon"
Class: Mammalia
Subclass: Theria
Infraclass: Methatheria

The red-necked pademelon is a somewhat larger diprotodont with a body length of 500mm, tail length of 400mm, and a weight of 6kg. They are common in restricted habitats of rainforest and vine thickets. They are nocturnal and because they graze on grass they are encountered more frequently than most other pademelons.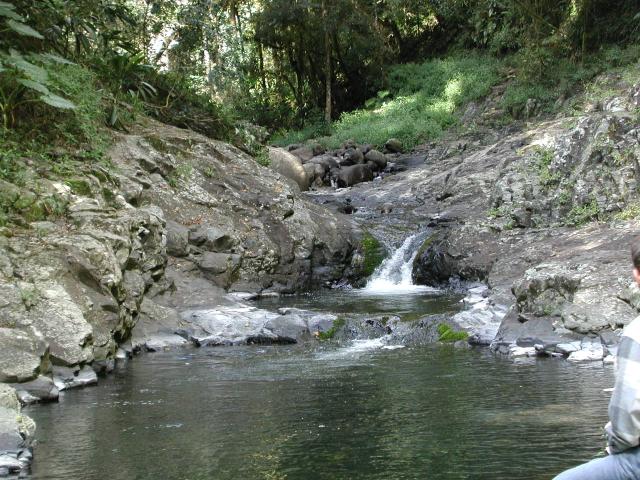 A last hike---to Blue Pool...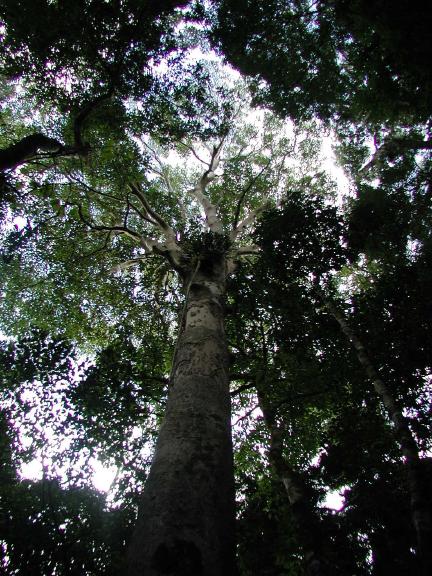 ...a last look at the canopy.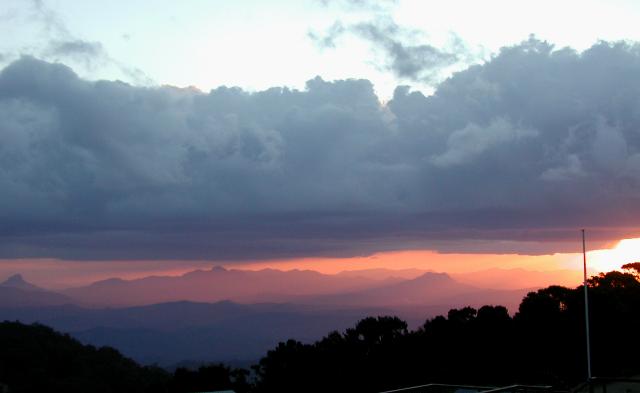 ---
Hobart & William Smith Colleges and Union College
Partnership for Global Education: Queensland Term 2001
---