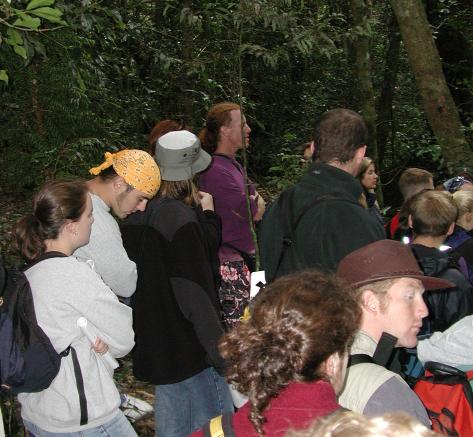 LAMINGTON NATIONAL PARK DAY 2: The field exercises for the day centered on trying to determine the type of rainforest along Wishing Tree Track. This is done by classufying the canopy layer and crown of the forest, the size of the leaves of the dominant trees in the forest, the distribution of trees, the presence of buttress trees, and the presence of epiphytes. Here Mike Pole explains aspects of the exercise.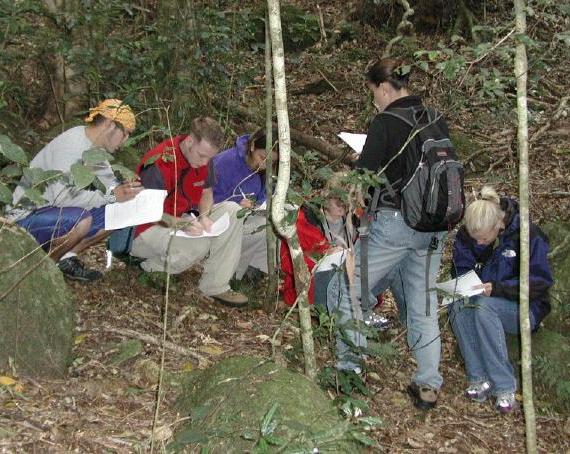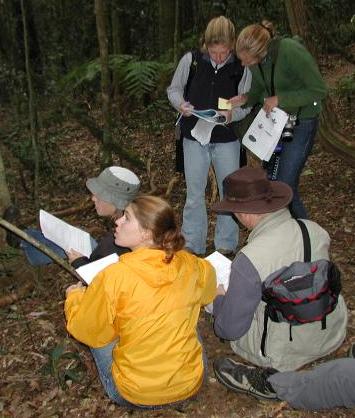 As at other field sites, students collected species-area data.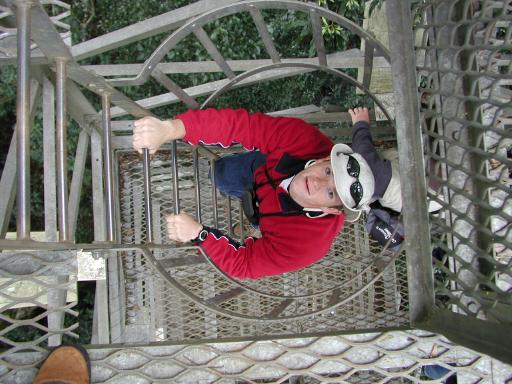 Mick's Tower is an 18 meter high tower near the Wishing Tree Track.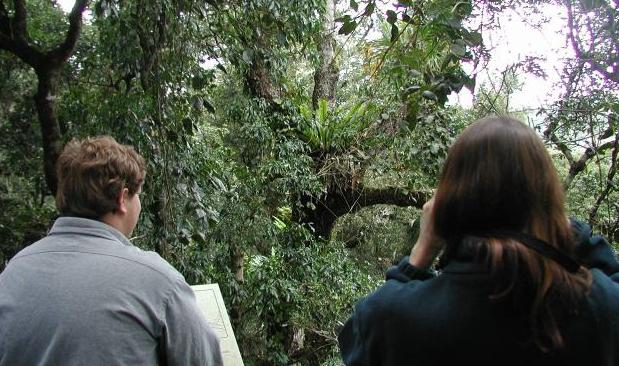 The view from Mick's Tower provides a way to see into the canopies of neighboring trees.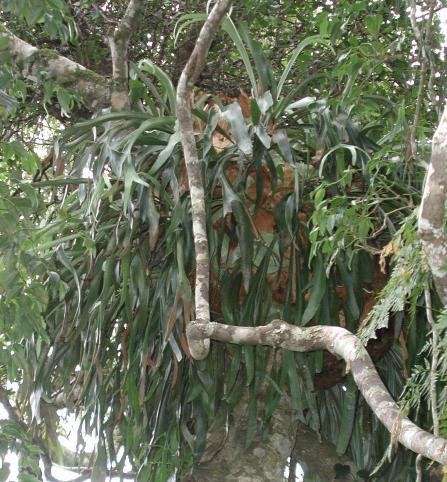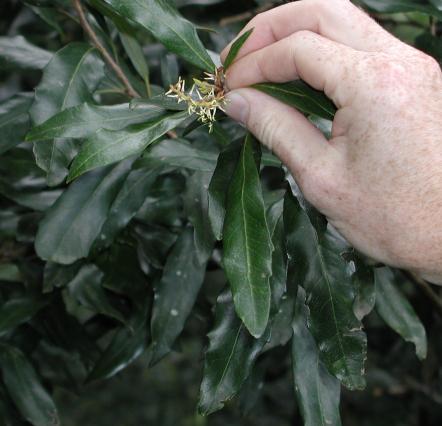 Above: One of the tres at at the tower was a relative of Banksia which had a reduced cone. Left: Also visible were sevral epiphytic ferns.



Mike helps out with rainforest plant identification along Wishing Tree Track.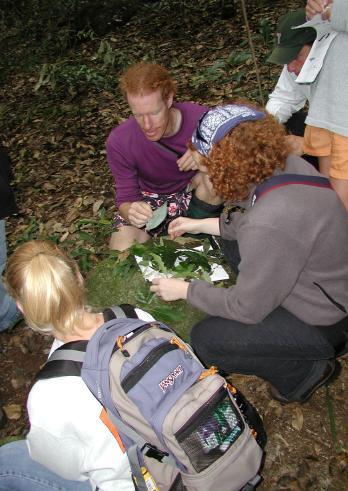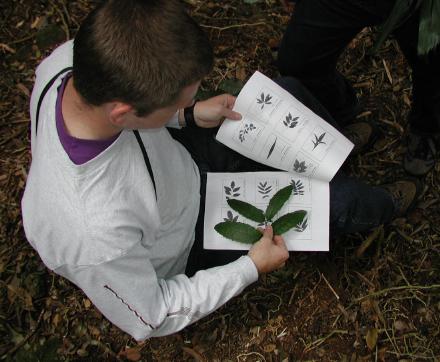 Plant ID along Wishing Tree Track.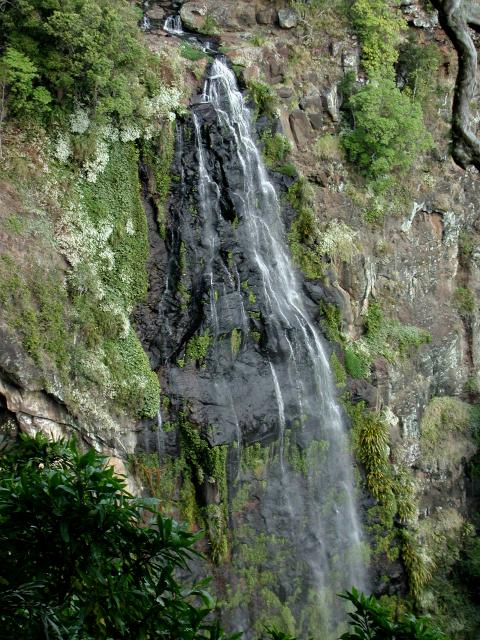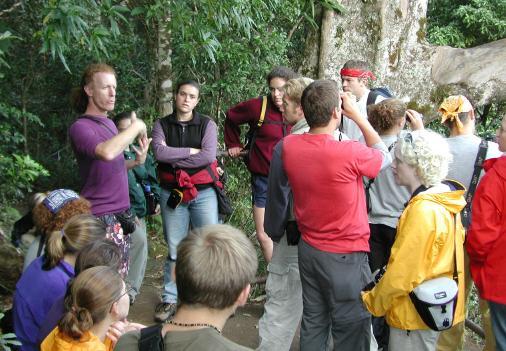 The late afternoon provided a chance to visit Moran's Falls and discuss geology, the resulting soil types, and their associated vegetation types.
Below: Later, we hiked to the head of the falls.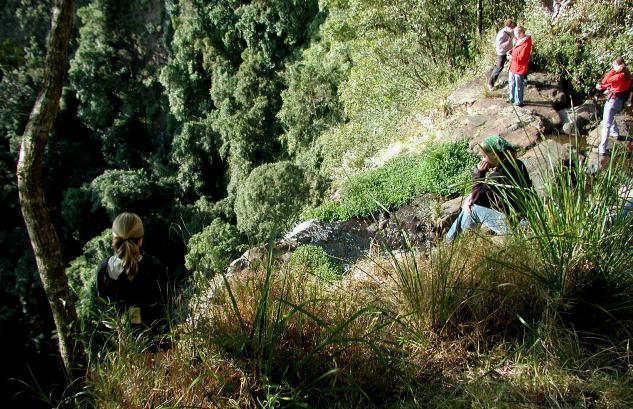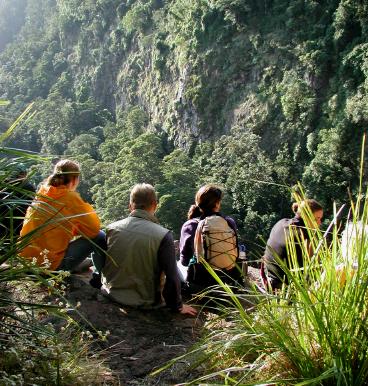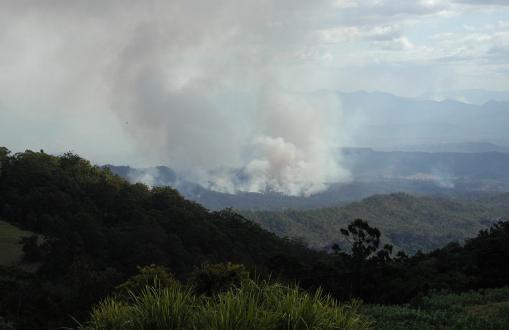 Control burns are used in the surrounding valley to prevent underbrush from accumulating with more serious fires the result.
---
Hobart & William Smith Colleges and Union College
Partnership for Global Education: Queensland Term 2001
---